Spice things up this Halloween: a few ways to scare all the neighbourhood kids
Posted on October 29, 2017 in Inspiration
October is coming to an end, which can only mean one thing: Halloween! Crisp air, the smell of pumpkin and scary costumes. All your weird ideas can be executed during Halloween, so let's see if we can try and scare some trick-or-treaters with your smart home devices and Homey.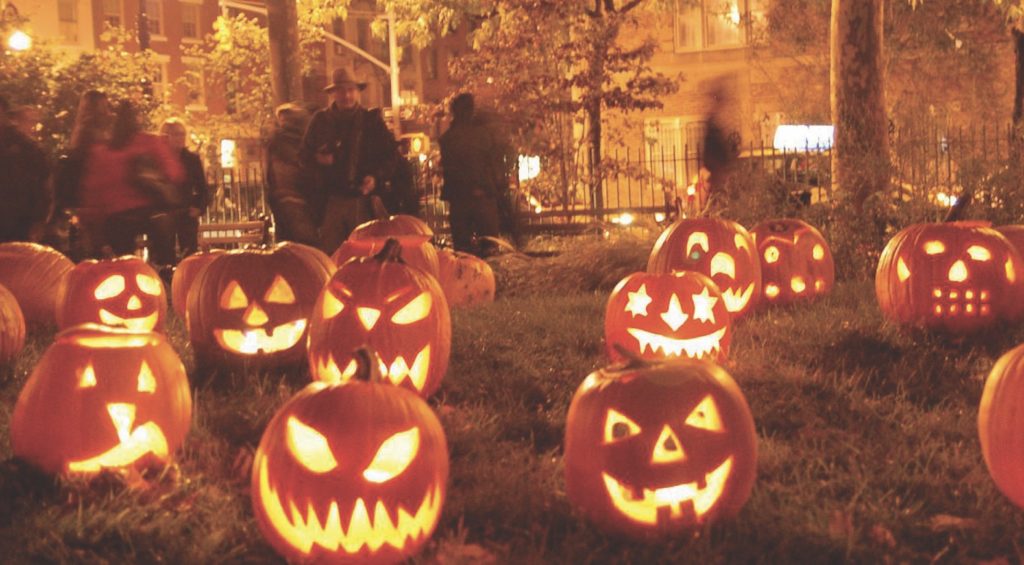 We talked to some friends, and asked them how they are using Homey to spice up Halloween this year.
Your shopping list
If you want to scare the kids ringing your doorbell, here's what you'll need:
Now, let's make them work together in the Homey Flow Editor.
Use those lights!
Usually, motion sensors are used for turning on lights. However, you can use a motion sensor to make it extra dark when people come to your fence as well. Whenever somebody even dares of coming near your home, use the Motion Sensor as a trigger to switch off all the lights. Or, if you have RGB bulbs, give them an icy, scary colour.
Stepping it up
Whoever dares to come even closer, will have to walk towards your front door. Use motion sensors to trigger certain events when your visitors come closer to your front door. For instance, play a scary sound with the Homey Soundboard App, or change your RGB bulbs to a bloody red colour. For a finishing touch, hide your speakers and lights inside carved pumpkins.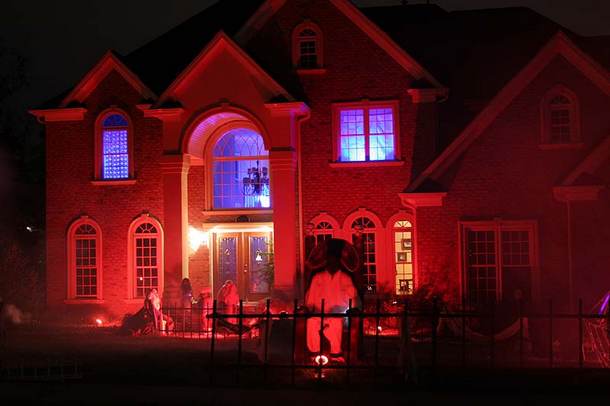 Soundboards always add to the atmosphere. Use the Homey Soundboard App to turn Homey into a soundboard and play the scariest sound effects. Sound an evil laugh through your home when somebody rings the door, or schedule horrifying screeches to play around your house.
Halloween-ing up your door
If the neighbourhood kids made it all the way to your front door, they deserve to be rewarded. Upon pressing the doorbell, greet them with an evil laugh rather than the regular doorbell sound. Let the your door lights flicker while they're waiting for you to open the door. Zombie heads and skull masks from a regular party supply store might seem really cheesy, but if you flash some lights behind them and it's dark out, they can look pretty cool. If the mood is set correctly, the trick or treaters will love this! All of this can be triggered with a single press of a doorbell.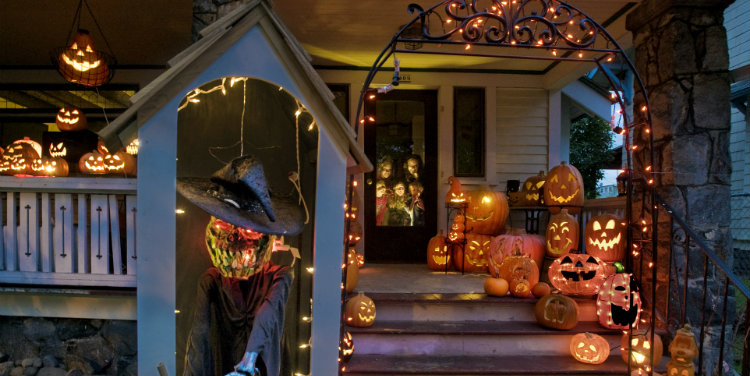 With Homey there are infinite different ways of scaring trick-or-treaters. Use all of your smart home devices to talk with each other to make this the scariest Halloween ever. Don't forget to reward them with candy!
Inspired? How are you using your Homey to have fun during the holidays?